Book Review for "Giovanni's Room" by James Baldwin.
Summary: "When David meets the sensual Giovanni in a bohemian bar, he is swept into a passionate love affair. But his girlfriend's return to Paris destroys everything. Unable to admit to the truth, David pretends the liaison never happened – while Giovanni's life descends into tragedy. United by the theme of love, the writings in the Great Loves series span over two thousand years and vastly different worlds. Readers will be introduced to love's endlessly fascinating possibilities and extremities: romantic love, platonic love, erotic love, gay love, virginal love, adulterous love, parental love, filial love, nostalgic love, unrequited love, illicit love, not to mention lost love, twisted and obsessional love …"
Age: Adult; Genres: Literary, Vintage, Fiction; Settings: Contemporary, France – Paris; Other Categories: Novel, Classics, LGBTQIA+, Diverse Authors, #OwnVoices, Romance.
I've long wanted to read something by James Baldwin, and when I won the book of my choice through the discussion challenge raffle, I found a copy at a good price, which seemed fairly short (my edition is only 150 pages, but it has very small print), so I that's the one I asked for, in hopes I'd get to it soon. Well, thank you to The Classics Club, because that's the book that was 11th on my list and was chosen for their 29th spin! As you can imagine, I was very pleased at this serendipitous chain of events.
So, about this book… I have to say that while I knew a bit about it before I started reading it, I was very surprised at quite a few things here. First, I found the literary style here was just stunning. For example, there is this scene when Giovanni has just been fired from his job, and I swear, reading the prose here I could picture every second of what was going on in the story. I mean, everything was so vividly described. I could see the muscles of Giovanni's arms as he waved them about; I could picture David's face as he tried to calm Giovanni down. It was lit watching a full-blown movie as I read these words. Moreover, while imagining the whole scene, in my mind's eye, everything was slightly tinged in sepia, which matched the era perfectly. I mean, Baldwin didn't just show me what was happening, he made sure that it was lit in all the appropriate colors. That may sound silly, but I'm telling you, that's how this book made me feel.
If that wasn't enough, I really felt all the frustrations and angst that David was going through, as well as all the depths of emotions that Giovanni was feeling. On the one hand, we could see how Giovanni was fully accepting of the love he felt for David, while he was also tormented by the idea of losing him. On the other hand, David's worries were very different. With David being engaged to a woman, Baldwin drew him as someone who knew that this affair would eventually have to end, and yet still someone who didn't want to leave Giovanni. This tug-of-war that comes through in this novel isn't one of those simple love triangle tropes, but rather something more complex and layered; something subtle and yet deceptively simple at the same time. Plus, considering that this story takes place when homosexuality was frowned upon, both in France and even more so in the US (even if it wasn't technically criminal in either country), the choice of being openly gay just wasn't an option.
I realize that this review has been pretty effusive so far, and that's probably why I'll be cutting it a bit short. But as much as I felt for the main characters, Baldwin also kept us at a slight distance from them both, and because of this, I didn't find myself crying or choking up while reading this – even at the truly tragic parts. Still, Baldwin's writing is truly evocative and the story was more than compelling, which makes me think I must read more books by him in the future. Interestingly enough, even though laws and attitudes towards the LGBTQIA+ community have (mostly) evolved for the better since this novel was written, I truly think this book has aged very well. This is because the essential themes of tragic love, and society's pressures, are such evergreen ones, are what makes this book a true classic. I can therefore warmly recommend this novel very highly, and I think it rates 4.75 stars out of five, which I'll round up to 5 for the graphic below. I'm so glad I had the opportunity to get this book and read it for this spin.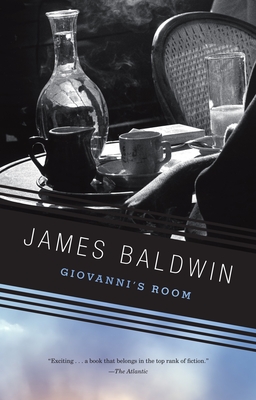 This book was first published in 1956 and is still available (via the following affiliate links) from Amazon, The Book Depository UK and The Book Depository US (both with free worldwide delivery), Foyles, Waterstones, WHSmith, Wordery UK and Wordery US, Kobo US (eBooks and audiobooks), the website eBooks.com, Booksamillion.com, iTunes (iBooks and audiobooks), new or used from Alibris, used from Better World Books (promoting libraries and world literary), as well as from as well as from Bookshop.org and UK.Bookshop (to support independent bookshops, especially during the COVID-19 pandemic) or an IndieBound store near you.
This novel qualifies for the following reading challenges: The Classics Club Spin #29 (my 2nd time participating).