Our lucky winning number for the 29th Classics Club Spin is…
That means I will be reading…
According to Goodreads… "When David meets the sensual Giovanni in a bohemian bar, he is swept into a passionate love affair. But his girlfriend's return to Paris destroys everything. Unable to admit to the truth, David pretends the liaison never happened – while Giovanni's life descends into tragedy. United by the theme of love, the writings in the Great Loves series span over two thousand years and vastly different worlds. Readers will be introduced to love's endlessly fascinating possibilities and extremities: romantic love, platonic love, erotic love, gay love, virginal love, adulterous love, parental love, filial love, nostalgic love, unrequited love, illicit love, not to mention lost love, twisted and obsessional love …"

So… Am I happy about this?
Oh yes, I am VERY happy with this pick (I was worried I'd get a really long book, and I wouldn't have enough time to read and review it)! I've long wanted to read a book by Baldwin, and this was the novel I chose as my prize for winning one of the #LetsDiscuss2021 raffles hosted by Nicole @ Feed Your Fiction Addiction and Shannon @ It Starts at Midnight!
Now all I have to do is read and review this book by the 30th of April, 2022. That shouldn't be too hard, because it is 150 pages long, although the print on this copy is absolutely tiny! Still… there's plenty of time, and I'm half way through the print book I've been reading lately (which I'm devouring), so this goes straight to the top of my TBR pile!
How about you?
What book did you get with this Classics Club Spin?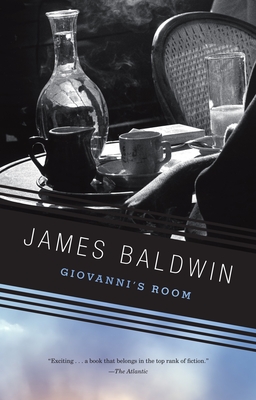 This book was first published in 1956 and is still available (via the following affiliate links) from Amazon, The Book Depository UK and The Book Depository US (both with free worldwide delivery), Foyles, Waterstones, WHSmith, Wordery UK and Wordery US, Kobo US (eBooks and audiobooks), the website eBooks.com, Booksamillion.com, iTunes (iBooks and audiobooks), new or used from Alibris, used from Better World Books (promoting libraries and world literary), as well as from as well as from Bookshop.org and UK.Bookshop (to support independent bookshops, especially during the COVID-19 pandemic) or an IndieBound store near you.